CCTV With a touch of Intelligence
Not just a CCTV it is an Internet of thing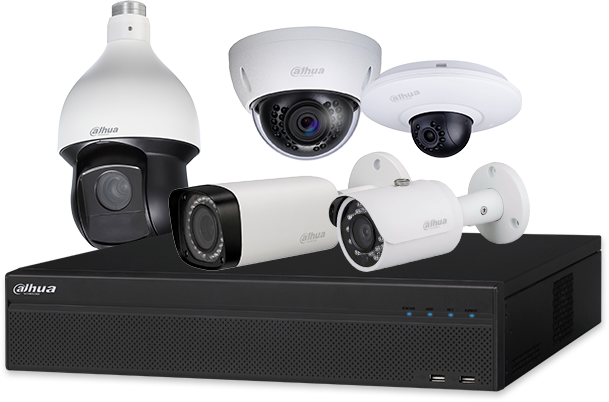 What is the use of CCTV ?
Video surveillance systems and cameras offer peace of mind, giving you a real-time view of what's happening around your home or business. Since they're often clearly visible, they also serve as an effective deterrent. Even if you're not at home or in the office, they record footage for later review, helping prevent package theft, intrusion, or vandalism. You can also set some security video cameras to only activate and record when motion is detected, saving camera power and drive space. 
SIRA approved CCTV | Dubai CCTV | Dahua Dubai – Our range of 'CCTV Cameras', DVR's and IP Cameras offer an Alt text to go here easy choice of security equipment for a variety of surveillance needs. We also install traditional and 'IP CCTV' equipment for home, office and large business installations. PHOTO Push service messenger integration with CCTV
Are you looking for a security system with intelligence
We offers IoT enabled CCTV solution which can automate the process. System will send you instant messages with photographs. Messenger integration and much more. For a customized solution please call us.
Security is a blessing which everyone is entitled to enjoy. Ensuring a safe and secure environment is a top priority in the vision of HH Sheikh Mohammed Bin Rashid Al Maktoum, UAE Vice President, Prime Minister and Ruler of Dubai.
Mobile Vehicle
For many cities, it is of great importance to promote mobile vehicle's security as a favorable commuting alternative.
Harbors
Dahua has utilized experience and expertise in the security industry to provide an intelligent and secure harbors solution
Airports
With growing concern of terrorism around the globe, how to ensure the airport security has gained high attention of the local government and airport management authorities.
Parking
With increasing automobiles on the roads, how to enhance the parking efficiency and improve user experience has been set with high priority by parking owners.
How do video Surveillance System Record Footage ???​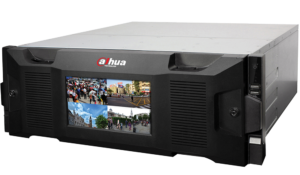 There are multiple options for recording and storing footage for later viewing to fit different requirements. Since video takes up a large amount of space, DVRs are often recommended, as these have the storage capacity to accommodate hours of video. Footage captured by video surveillance cameras can also be saved directly to a computer's hard drive. Even high-capacity drives eventually run out of space, so loop recording offers the convenience of automatically writing over the oldest recordings with new footage.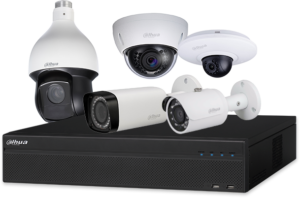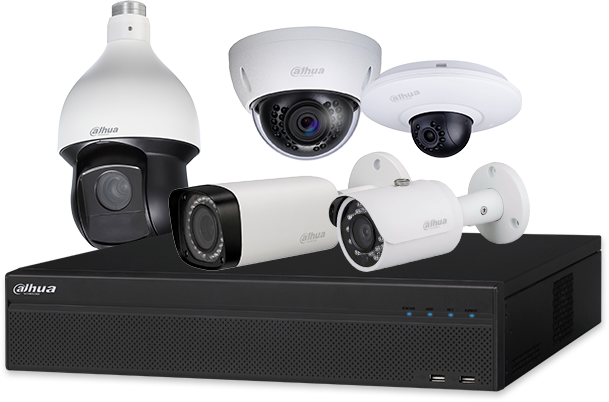 Security cameras should be placed in high traffic areas and important rooms. One should have a view of the front door and/or the porch or other entryway into a building, as well as other possible points of entry. Consider a camera's field of view and make sure that its placement delivers the widest possible scope. It's also a good idea to point a camera toward open areas such as the backyard. Outdoor home video surveillance systems should also have durable, weatherproof construction that resists deliberate tampering and feature night vision for nighttime surveillance.
THE IMPORTANCE OF CCTV CAMERAS
A security camera also referred to as CCTV (Closed Circuit Television), offers that peace of mind leaving the impression that there is always an extra pair of eyes. The demand for CCTV (Closed Circuit Television) has been on the rise in recent years and is not only a security feature owned by a business, but also a sought-after necessity within local households, irrespective of the size and type of home.
Why do we need a surveillance system?
We understand that our clients have their individual needs.
Whether commercial premises or residential property, we are able to identify each clients' necessities. Some requirements include but are not limited to:
• Overseeing your cash registers and employees
• Keeping your premises and loved ones protected at all times
• Screening movement in a particularly high-risk area
• Preventing Shoplifting
• Monitoring vandalism
• Keeping an eye on unwanted visitors scrolling around your home
The reality is that installing a reliable CCTV Camera is a practical move because a security kit gives you that preventative upper hand when it comes to safety. Whether you own a business or simply want to keep your family safe and sound, such equipment is a must. That said, it is not only important to install a CCTV camera, you also need to ensure that it is a product which is as trustworthy as it is top-quality. It also needs to be well maintained by means of regular checks and maintenance.
Leaders Line is proud to be the dubai police approved CCTV installation company since 2008 &  official local representative of Dahua and HIK Vision providing CCTV and video surveillance solutions.
Are you actively looking for a reliable CCTV provider in UAE?
Getting good security system is worth for your business or residence. With intelligent planning and deployment, LLCT Dubai offers the promise of flawless CCTV security for you. Focusing on delivering advanced CCTV security surveillance solutions, we make sure that these systems offer everything you are looking for. As an experienced player we always astonish clients with the market leading security cameras and systems and we believe that the security solution we come up with will cover all of the features of a top end surveillance system. We manage to provide cost effective CCTV Installation in Dubai and the regions of Abu Dhabi, Ajman, Fujairah, Ras Al Khaimah, Sharjah and Umm Al Quwain.
We a team of expertise sice 2008
Strong experience in implementing cctv system through out the country
Dubai police approval since 2013 onwards
1000s of installations across UAE, OMAN, Qatar, Kuwait and Saudi
  We done several shopping malls, Theme parks, Hypermarkets, Harbors, Department stores, Jewlary store
O2 Oxygen ANPR – The natural way of parking | Automatic number plate Recognition
Simplicity is not so simple, We worked very hard to make it simple..! Middle east version – Full log | Access control | Plate information | Country, State and Plate No | Reporting | Export to Excel, PDF, CSV .. etc
Be Prepared for Every Potential Risk
DAHUA Solution
As a facility security manager, you need to be prepared for all risks including theft, natural disasters, terrorist attacks, and more, which could topple key infrastructures.
Dahua provides a professional energy solution, offering:
• Various technologies such as 4K cameras and thermal cameras to secure your facilities
• End-to-end solutions including surveillance, access control, off-grid power supplies, etc.
• Thermal inspection to prevent and locate equipment failures
Electric Power
We are moving into an era where more customers are producing and storing electricity therefore smart, secure and digitally-based asset management is becoming increasingly important, especially at a time when so much infrastructure needs to be built. The power industry usually confronts challenges as follows: remote location, equipment failure, production accident, severe weather, etc.
Based on the situation, Dahua provides a whole solution covering all business parts of the electric power industry including power plant, substation, transmission line and distribution.
Oil & Gas Security
Oil and natural gas are important energy resources. The business process is complicated and includes exploration, drilling and oilfield construction, resource transportation, refinement, storage, and sales. Furthermore, fuels are flammable and explosive, creating a challenge to ensure the security of the entire process.

Therefore, there is an urgent need to build a comprehensive security system to enhance the energy industry in all aspects of standardized management, monitoring, early warning, and accident investigation, so as to prevent accidents. At the same time, there is high demand to build infrastructure which provides timely and accurate information to rescue workers, improving the efficiency of rescue work and minimizing loss.

Dahua provides a professional end-to-end solution for different applications required by the energy industry in building a complete visual security system to ensure the security and stable operation of the entire business flow.
Intelligent Entrance Security
Entrance Surveillance and Human Recognition
• Entrance area video surveillance
• Recognize everyone who enters and capture the image
• Support blacklist and alarm for anti-terrorist purpose
Radar Detection and Smart Tracking
• Radar detects people who enter the surveillance area
• Track every person in the surveillance area and show the path in the VMS software
• Make linkage with PTZ and do auto-tracking surveillance
Thermal Image and Human Body Detecton
• Thermal imaging is visible both day and night
• Supports human body detecton and intrusion alarm
• Supports alarm linkage with PTZ camera
Predictive Maintenance and Fire Detection
Easy Maintenance
• By thermal channel of hybrid camera and DSS-PRO software, it can do electric infrastructure maintenance during production
• The visible channel shows the production area clearly
Fire Detection
• Fuel area may heat and even get on fire.
The thermal camera can detect fire and send alarm to control center
STEP 1
Set thermal rule for the preset of camera
STEP 2
Connect DSS-PRO and make configuration
STEP 3
Receive alarm from devices
STEP 4
Make online temperature measurement
Remote Surveillance at Control Center
VMS Platform
• DSS software and sever access all cameras from different areas
• The platform supports remote video surveillance, playback, thermal temperature analysis and other functions
Video Wall
• Video wall includes LCD video wall, LED display and monitors
• M70 decodes the video signal and controls video walls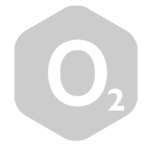 available from 10:00 – 19:00
Address – AL NISF, Airport road, Dubai, UAE
Email info@dubaisecuritystore.com