Oxygen O2 introducing smart irrigation units for small, medium or large scale projects. Our products and services designed based on the principle – Technology is for the upliftment of human value and saves resources. What oxygen do? We give a new breath to your business. Automate your daily requirements to the new level of freedom and convenience. 100% in house design and development. Save water save energy and be productive.
An automatic irrigation system is a synonym of water, time, and money savings.
Have you noticed dried up and yellow grass around your landscape? Are you trying to make watering the lawn a part of your busy schedule? Regardless of the scenario, the reality is that there is a way to achieve a lush landscape, and that is through installing an automatic irrigation system. Put down that hose, and learn why sprinklers can be the end to your landscape problems.
An automatic irrigation system is a synonym of water, time, and money savings while achieving the greenest, healthiest, and most beautiful yard. It is as simple as that. Our team is here to guide you; therefore, we will talk about the advantages of installing an automatic irrigation system. There are many advantages of installing this type of systems; for example: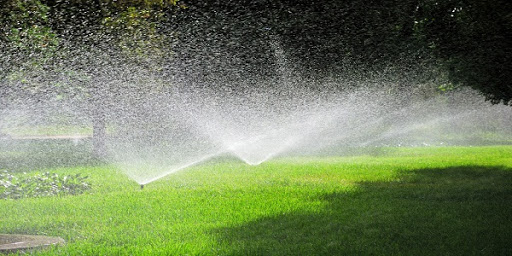 Top Advantages of Installing an Oxygen Automatic Irrigation System
First, the benefit of sprinkler systems is the convenience that they provide. You can set a schedule for your irrigation system so that it starts automatically. You will be in charge of the controller, which is a small computer that oversees the timing and activation of the irrigation system.

Now, we know you might be thinking, "Well, what if it rains?" The majority of irrigation systems have rain and moisture sensors. Therefore, if it is raining, your sprinkler system will not start. However, if the moisture sensors find out that the soil is dry, the sprinkler system will fire up, delivering the needed amount of water for your plants to thrive.
This system helps accurately meet all of your garden watering needs. It also conserves water and it saves money in more ways than one can imagine. Let us dive in deeper. If you need help, you can call us on (971) 508031282
FREE YOURSELF FROM THE MANUAL LABOR
To begin, one of the advantages of installing an automatic irrigation system is that it will do the watering work for you. So, instead of investing your time watering your garden with a hose, you can allow your sprinkler system to step out and do the work for you.

Easy
Waking up early or arriving home just to water your plants will no longer be your reality. Also, you can wave goodbye to watering the plants after a long day at the office.
Indeed, by installing an automatic sprinkler system, your new reality will be that you will have plenty of time to do the things you love or sharing time and great moments with your loved ones.
Regardless if you are out of town, at work, or asleep, your lawn will get what it needs to thrive. This means you can use your free time as you please without the burden of watering the garden.
SAVE WATER WHILE KEEPING A LUSH LAWN
Moreover, another one of the advantages of installing an automatic irrigation system is that it saves a lot of water. This is one of the best benefits of this type of system; at the same time, you can help the environment and save money. Stop wasting water, install an irrigation system, and give your garden controlled maintenance.
Smartness
An automatic irrigation system will not irrigate your yard when there are heavy rains, unstoppable light showers; thus, it helps to save water.
Our irrigation systems provide your plants the right amount of water at the most needed moment or scheduled hour. Ultimately, this is a better and more portioned volume of water, instead of throwing gallons and gallons with a hose.
Connect your garden with Internet and make your garden an Internet Of Thing

www.llct.net
How to install an automatic irrigation system?
As a first step our technical engineer will visit the site and make plan, Based on plant's requirements and climatic conditions.
What are the advantages of automation
An automation of irrigation systems has several positive effects. Once installed, the water distribution on fields or small-scale gardens is easier and does not have to be permanently controlled by an operator.
Why Oxygen is the choice
We do simplest approch to achieve more reliable and problem free operation. With our sound knowledge in Software and hardware will make it happen.
Time Based System ?
Irrigation time clock controllers, or timers, are an integral part of an automated irrigation system. A timer is an essential tool to apply water in the necessary quantity at the right time.
Will it be easy to operate
Yes 100% easy to operate, no any operator required. 100% control over everything. We made the programming easy, so our customer by self can do it.
Do you have operation in Dubai, United Arab Emirates ?
Yes, We are based in Dubai
Dubai is the best place to start such initiatives – Smart Dubai
Smart Dubai Initiative
Dubai's rapid development in various economic sectors meant that traditional processes needed to be continuously updated to ensure efficiency and speed. Government effectiveness became increasingly imperative especially in Government to Consumer (G2C) and Government to Government (G2G) services.